Got Life?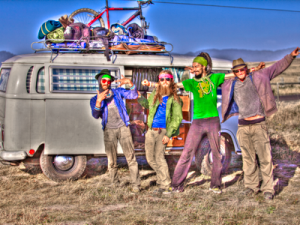 (The Battle Against Geoengineering)
Global Geoengineering – The Most Important Topic of Our Time: the undisclosed global campaign engaged in weather modification and weaponization, climate "mastery," and ecocide (destruction of the biosphere).  The intended outcome is enhanced control and power.  The manifest outcome is climate catastrophe and systemic illness and death.
The geoengineering watch movement seeks to stand in the gap against these programs – working to bring to light these dark realities and manifest agendas involving the pseudo-science of global aerosol spraying and weather manipulation.  And this anti-geoengineering battlefront works to protect a fragile and sacred ecosphere, which in its totality encompasses all of what remains as the known domain of Life – the fragile and finite biosphere which is equivalent to a thin layer of paint on a basketball.
And, it is helpful to acknowledge and identify that geoengineering is a sophisticated counter-movement underway and operational.  It programmatically moves against us.  It moves against history and our future.  It moves against the natural order.  It moves against family, state, true higher spirituality, and against the dignity, integrity, and liberty of each individual.  It moves against Life.  It is difficult to walk the fine line of knowing when and how to speak of those that work in secrecy since "fear" is a commodity leveraged as a means to exploitation.  But shining light is the antidote to darkness, Truth the antidote of deception, and transparency the antidote to secrecy.
The leaders and minions of this dark counter-movement engaged in geoengineering continue to aggressively move the world toward a "brave new world," a "New World Order," Plato's simplified Republic, a new secular world order of the ages, or "Novus Ordo Seclorum."  These are all different linguistic references to a broadly unified vision – a manifest reality that moves amongst us, has yet to resolve its' end-game, and works in secrecy operating outside of the explicit acknowledgment of its own existence or public identification of its leadership.  But we are now fairly well introduced, and there remain relatively few that don't recognize some of the terminology, and at least a part of what is referenced in this language and representation of acronyms like "NWO."
Richard Sacks in his recent article Red Alert: Engineered Drought Murdering California, identifies it: "My own research over decades, like that of others who have done the work to investigate, indicates that those in the top positions of power are focused, coordinated, malevolent and have passed on their agenda and its goals from one generation to the next over hundreds or thousands of years."
Zen Gardener recently points to it: "Only selfish manipulators seem to be in charge on a landscape of constantly shifting values and perspectives."
Geoengineering Watch focuses messaging discipline through the lens of climate science, data, and solutions, but regularly references the hidden hand of program organizers and "controllers," consolidated ownership of global weather media properties (e.g., Weather Channel, etc), secret agendas, and master planning of "elite."  These references rightly enjoin the language and interrelated worlds of Bilderberg and Davos, global banking, Big Carbon (oil/coal/gas), Big Pharma, Big Ag (e.g., Monsanto, ADM…), global politics, mass media, the Military Industrial Complex, and of course other realms of plutocratic, political, financial, and military control.
Increasingly, many authors from within divergent disciplines identify these operational forces.  This subject has become its own genre of literature and entertainment, speculating on current manifestations of secret societies with ancient roots operating in our modern world.  Themes of ancient and codified agendas have become almost ubiquitous across material content infiltrating movies and music, fiction and non-fiction bookshelves, cable network TV, YouTube channels, Twitter account ID's, and all forms of cultural content.
            "The medium is the message."  McLuhan
In every case these references are interlinked to forces emanating from within "the societies"; the many integrated halls of secrecy and veiled agendas which have very deep roots – as Sacks points out, having "passed on their agenda […] for hundreds or thousands of years" – explicitly outlining core principles carved in stone in such monuments as the Georgia Guidestones, ancient temples, demonstrating their affiliations in capitol cityscapes of Washington DC, and others.  And these forces integrate many other manifest expressions of modern and ancient symbolic representations of their presence throughout the world, in the public square, and throughout private transnational corporate enterprise, mass media, and vaults of classified secrecy.
And this integrated and "malevolent" world of "manipulators" operates from within a sphere of discipline and operational principles:
Despite what can be accurately described as worship of rationality, [this work] manifests supreme irrationality.  Out of plenty this operational system creates scarcity.  In pursuit of peace it declares war.  Through poverty it creates wealth, increasing each in direct relationship to the other.  By evangelizing individual freedom it tightens universal control.  By promoting plurality, it manifests hegemony.  In pursuit of universal acceptance of all religions, it creates non-religion.  In declared and explicit battles against State and Church, it infiltrates and occupies both. 
Philanthropic trusts are used to serve the narrowest and least public of interests.  The highest thinkers of scientific achievement are raised up as the deepest spiritual explorers.  Think tanks work to diminish thought.  Private media empires systematically broadcast manufactured messages and symbols.  In search for the highest return, it promulgates the lowest common denominator. 
In defense from external threats it creates a hyper-military industrial complex to develop military capacities sufficient to transcend being contested.  Through international proliferation of weapons, expanding global treaties and alliances, and control of global monetary systems, it ends with an integrated global military "Superstate".  Ultimately, with no remaining external opposing foe to speak of, the only direction left to point it's supreme global military power, is inward. 
The list goes on.
Fortunately, every front of this battle is currently engaged by the principles of Light and a driving passion for truth, justice, love and healing.  Truth and "leak" publishers pursue opening the public and political discourse – Assange: "The goal is Justice. The method is transparency."  Snowden and other whistleblowers bring to light new technologies and operational capacities enabling the agendas of surveillance, central control and tyranny. The Carnicom Institute publishes open and public science research on the nature of aerosol spraying campaigns coupled with bio-synthetic risks and realities, and continues "research for the benefit of humanity."
Dane Wigington at Geoengineering Watch, Russ Tanner at Global Sky Watch, Dutchsinse, and many other groups and individuals fight the battle to educate and expose the climate and environmental cataclysm of geoengineering and chemtrails, HAARP, and the catastrophic outcomes of atmospheric and ecosystem manipulation.  Activists confront global warming, fracking, deforestation, oceanic exploitation, nuclear catastrophe, the ever-present engagement of the machinery of war.  Architects and Engineers fight to expose explosive evidence, and require a truly independent investigation of the events of 9/11, 2001.  And many other active fronts engage in a battle against this centralized movement confronting humanity, history, dignity, and Life.
The world continues waking up out of its hypnosis.  Even as crisis continues to crest and challenges mount in extreme ways, the "truth movement" gains momentum and sweeps the globe – people and movements increasingly leverage shared concerns and work together in solidarity – technology enables emergent and distributed organization – revolutionary fires smolder and flare – transparency is used strategically – science serves to enlighten – and multiple religious and faith traditions reference principled engagement by the masses, and Messianic fulfillment to enjoin the battle somewhere on the horizon.
"Doom" would be a premature and counterproductive conclusion, and complacency serves no one.  Light moves in mysterious ways and holds a promise beyond the veil of darkness.  Even as victory is blurred and the path forward has many obstacles, we must not be discouraged but in every case work in hope for peace and justice, and move forward in faith and courage with a vision for the fulfillment of a destiny worthy of the greatest aspirations embedded within the heart of man.
Within the hierarchy of Truth there must be a prioritization of battles.  And today there is no shortage of battlefronts to engage.  The call for support from within the front lines of this battle against geoengineering must become a resonant tone heard across the globe and within each person with a stake in this fight – and who among us has no stake, or claim to be outside of the scope of this battle?  This battle is both strategic and compulsory.  This battle has been brought to us, and now resides as an open "call to arms" in defense of ourselves, our families, our communities and nations, and what we know to be the complex and fragile web interconnecting the foundation of the natural order and Life on Earth.  It's hard to imagine the rationale and justification for those who willfully "sit this one out."
"We should all be concerned about the future because we will have to spend the rest of our lives there." Kettering
Ultimately, our unifying theme and organizing principle is Life itself.  The scope of our concern is the entire biosphere of planet Earth.  The focus of our effort is the whole of Earth's ecosystem.
The immediacy of this crisis is here, the time is now, and the rationale of any sacrifice is "us."  The fight against geoengineering is a fight for wildlife, oceanic life, microscopic life, avian life, spiritual life, family life…  In short, the fight against geoengineering and those that impose this battle on us, is a fight… for Life.  
Maybe it's time to check in – educate ourselves and others – ask questions and pursue answers.  Maybe it's time to share concerns, and shed light.
It appears to be a good time to take inventory.
Got Life?