Geoengineering Watch Global Alert News, July 10, 2021, #309

Dane Wigington
GeoengineeringWatch.org
The engineered incineration of western North America continues while record deluges douse and cool the Eastern US. Food crops are being decimated from both scenarios. How bad does the climate chaos have to get before populations are willing to face the fact that climate engineering is a core part of the equation? Waves of new variants just keep coming exactly as Fauci and friends said they would, further fuel the frantic push for official protocols. Are all of the issues just mentioned, in fact, completely connected? Is total collapse now imminent on our near term horizon? The latest installment of Global Alert News is below.
All are needed in the critical battle to wake populations to what is coming, we must make every day count. Share credible data from a credible source, make your voice heard. Awareness raising efforts can be carried out from your own home computer.
DW
This week's GeoengineeringWatch.org outreach booth is at the Westside Commons (formerly Washington County Fairgrounds), Hillsboro, Oregon, and is shown below. My most sincere and continuing gratitude to the Gem Faire exhibition organizers for facilitating and setting up this very effective booth in every week's Gem Faire location. The schedule for upcoming Gem Faire events is HERE. A geoengineeringwatch.org booth will be at all events, thanks to the steadfast support of Gem Faire.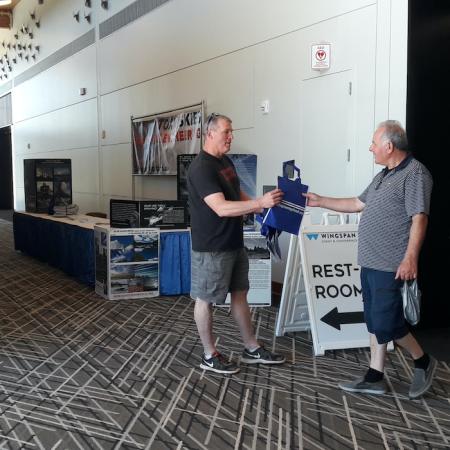 Must view, THE DIMMING, our most comprehensive climate engineering documentary:​