Geoengineering Watch Global Alert News, July 7, 2018, #152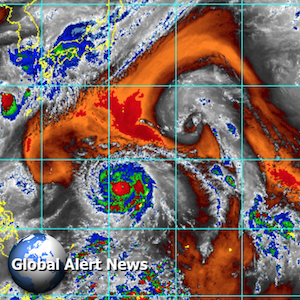 Dane Wigington
GeoengineeringWatch.org
How many actually want to know the truth about climate engineering and rapidly accelerating biosphere collapse? How bad is it? The latest installment of Global Alert News is below.
Can we collectively still make a difference at this late hour? Is it already too late? How can we know unless we try? No matter what comes, it is never too late to do the right thing. It is never too late to engage oneself in the fight for the greater good because it is the right thing to do, period. Our principals and our will belong to us and us alone, they cannot be taken. All those who are awake and aware are needed to make their voices heard in this epic struggle to wake the sleeping masses and alter the current course of the human race.
DW
An important reminder of the upcoming climate engineering awareness event / forum in Northern California, July 28th, 2018, hope all who are able will attend. For more information click HERE: https://www.geoengineeringwatch.org/upcoming-northern-california-climate-engineering-awareness-event/
Geoengineering Watch wishes to express our most sincere gratitude to Maciej Kocialkowski for his tireless work toward raising awareness on the critical issue of climate engineering in Punta Gorda, Florida, on 7/4/18. Maciej has also translated GeoengineeringWatch.org flyers into Polish and personally distributed them in his homeland of Poland.
This week's GeoengineeringWatch.org outreach booth is at the Oregon Convention Center, Portland, Oregon, and is shown below. My most sincere and continuing gratitude to the Gem Faire exhibition organizers for facilitating and setting up this very effective booth in every week's Gem Faire location. The schedule for upcoming Gem Faire events is HERE. A geoengineeringwatch.org booth will be at all events, thanks to the steadfast support of Gem Faire.
Geoenigneering Watch also wishes to express our deepest gratitude to Larry and Kathy Burns (manning the Geoengineering Watch booth shown in the photo below) for their tireless efforts in the fight to expose and halt climate engineering.