Geoengineering Watch Global Alert News, May 18, 2019, #197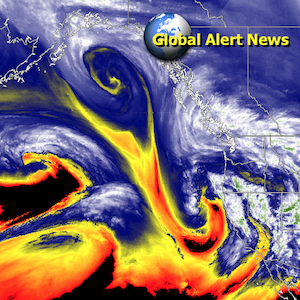 Dane Wigington
GeoengineeringWatch.org
So much in our world is changing, and so quickly. How many are still trying to convince themselves that all is normal and sustainable? How many still believe that the government, our government, has our best interest in mind? Scientists working with Geoengineering Watch have now analyzed samples we recently collected in high altitude flights. The latest installment of Global Alert News is below.
Fighting against the growing tide of insanity is a daunting task, but not impossible. If we stand together, and if we collectively keep a correct compass heading, we can yet make a difference in this all important battle for the greater good. Share credible data from a credible source, make your voice heard, make every day count.
DW
Our thanks to Mike Torrence for continuing with his efforts to raise awareness at the Tonasket farmer's market in Washington State (5/18/19).
This week's GeoengineeringWatch.org outreach booth is at the OC Fair & Event Center, Costa Mesa, California, and is shown below. My most sincere and continuing gratitude to the Gem Faire exhibition organizers for facilitating and setting up this very effective booth in every week's Gem Faire location. The schedule for upcoming Gem Faire events is HERE. A geoengineeringwatch.org booth will be at all events, thanks to the steadfast support of Gem Faire.