Global Temperatures Smash September Record By Widest Margin In History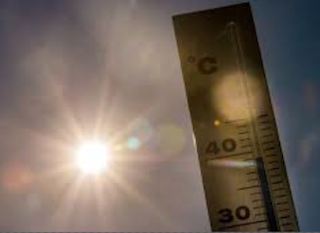 Source: Seemorerocks, article by Eric Holthaus
Powered by a huge El Niño and decades of fossil fuel burning, last month's global temperatures were truly exceptional, according to new data from the National Oceanic and Atmospheric Administration.
September 2015 broke the monthly global temperature record by the widest marginof any month since 1880, when records begin. The magnitude of this month's record, combined with the fact that seven months so far this year are now the hottest in history—including the last five in a row—means 2015 is now virtually certain to wind up as Earth's hottest year ever measured.
Stories on these broken records increasingly sound like—wait for it—a broken record, so we're writing fewer of them at Slate unless something truly exceptional happens. This month definitely qualifies.
El Niños like this one have the ability to shift weather patterns on a global basis and in general send a surge of extra heat into the atmosphere from the warmer-than-normal tropical Pacific Ocean. So far, the 2015 El Niño has been neck and neck with the all-time strongest event ever measured, back in 1997. One of my weather textbooks in college was titled The Climate Event of the Century in reference to that El Niño. It's something you don't really expect to see again in your lifetime.
There's good reason to believe this year's El Niño will keep strengthening, at least in the near term, with a litany of impacts worldwide. Several notable effects have already been recorded, in addition to the unprecedented spike in global temperatures:
On the bright side, the wild weather could be a ratings boon for the flagging Weather Channel.
Whatever happens, there's a very good chance that 2016 could top 2015 as the warmest year in history. Since it takes several months for all the oceanic heat to be released into the atmosphere, the year after an El Niño is usually the hotter of the two. Earlier this year, I wrote that a perfect storm of the current mega–El Niño combined with a medium-term shift in Pacific Ocean temperatures and the long-term climate change trend means that we're likely at the start of a profoundly new era of the global climate.
Source: Seemorerocks, article by Eric Holthaus