Geoengineering Watch Global Alert News, May 13, 2023, #405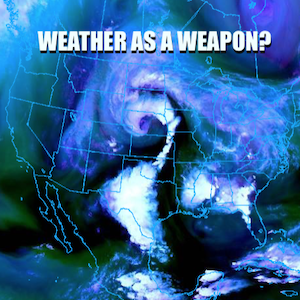 Dane Wigington
GeoengineeringWatch.org
While large regions of Canada and Siberia bake and burn, flash flooding, extreme hail and tornadoes are hammering Texas, the southern border and much of the Central US. Along the US West Coast, weather and temperature whiplash has taken a toll with up to fifty degree temperature swings in a day. Colliding hot and cold air masses continue to fuel climate chaos, global geoengineering operations are inseparable from these scenarios. As many more awaken to the manipulated weather mayhem, matrix media is ramping up the official denial of the same. How will the story end? The latest installment of Global Alert News is below.
All are needed in the critical battle to wake populations to what is coming, we must make every day count. Share credible data from a credible source, make your voice heard. Awareness raising efforts can be carried out from your own home computer.
DW
Must view, THE DIMMING, our most comprehensive climate engineering documentary:​
For Geoengineering Watch awareness materials shown below, click the image to order.