Geoengineering Watch Global Alert News, December 29, 2018, #177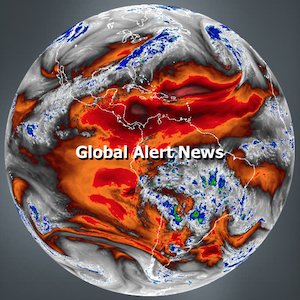 Dane Wigington
GeoengineeringWatch.org
As 2018 comes to a close, how much nearer are we to a moment when converging global events could catalyze populations in a common cause? If such an awakening were to occur, what would be the most logical top priority challenge for us to collectively focus on first? Could a societal wake up be the silver lining to the rapidly unfolding and escalating difficulties that we are increasingly facing? Is it possible that the effort to awaken others to the truth, matters in and of itself? Can our collective efforts turn the tide in time? The latest installment of Global Alert News is below.
Science studies on human psychology conclude that "social solidarity serves as a kind of defense mechanism against destructive (blind and unwarranted) obedience to authority". Can we reach a critical mass of awareness in time? Sharing credible data is a key factor in regard to waking others to the truth, make your voice heard.
DW
Geoengineering Watch wishes to thank Laura Kozicki for her ongoing efforts to sound the alarm in Wisconsin. This most recent newspaper ad shown was placed by Laura in the Ozaukee County Newspaper on December 20th, 2018.​
Our sincere thanks to CSU students for helping sound the alarm on climate engineering in Atlanta, Georgia
Geoengineering Watch wishes to thank Jason Walker for the awareness raising sign he has placed on his home in Willsboro, New York